B.E.A.R. Shows its Love for the Community
Posted:
Sometimes it's tough to turn on the news. You never know what you're going to see and as of late, the news hasn't been very positive.
But local realtors are seeking to change that by proving just how much they love their community.
Thanks to the Bonita Springs-Estero Association of REALTORS® (B.E.A.R.), veterans and special needs children are getting some new furry friends to help guide them through life.
B.E.A.R. is proud to announce the success of its annual 2013 fundraising efforts that will benefit PAWS Assistance Dogs, with a portion going to the Boys and Girls Club, according to this Naples Daily News article.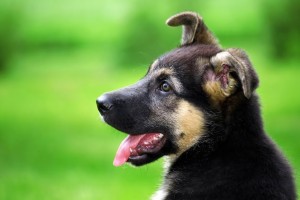 The B.E.A.R. Affiliate Committee raised a total of $16,537 through several annual events, including the 4th of July Parade, Chinese and Dessert Auctions.
PAWS Assistance Dogs is a 501(c) (3) nonprofit organization dedicated to promoting independence and life enhancement for Veterans and special needs children through skilled assistance dogs.
These funds will help place a furry friend into the program and provide for the pup's needs and training within the first year.
And B.E.A.R. isn't done giving back just yet.
During the pup's training, B.E.A.R. will participate in a multitude of community service programs such as Pups N Books, and other educational programs and therapy settings for children.
Members at the Dessert Auction also have a chance to name one of the pups.
As a fundraising activity with a minimum donation of $2,000, B.E.A.R. members at the Dessert Auction will get to name one of the pups.
They appropriately named the puppy "Bear".
About B.E.A.R.
B.E.A.R. is a local trade organization that consists of over 1,200 REALTOR® and more than 100 affiliated industry members, according to B.E.A.R.'s website.
B.E.A.R. is part of the National Association of REALTORS®, the largest trade organization in the United States which has over 1,200,000 members. The Florida Association has 117,825 members.