Buying Homes with Cash is the New Real Estate Trend That's Sweeping the Sunshine State
Posted:
There is a new trend in Florida real estate: buying homes with cash.
New figures released on Friday show that Florida leads the nation in cash purchases of real estate—specifically Jacksonville and Fort Myers.
Figures from RealtyTrac show that in November almost two-thirds of real estate purchases in Florida were from cash sales.
A big reason for that, according to the Associated Press is the number of institutional investors buying real estate in Florida.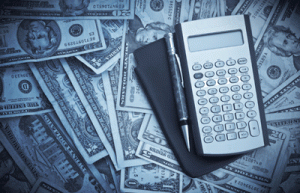 Buying Homes with Cash: To Do or Not to Do
The answer isn't as straightforward as you would like it to be. There are some pros and also some cons to throwing your checkbook to the wind and paying for your new home with cold, hard cash.
Buying homes with cash is a good idea if you're trying to avoid loan fees and settlement costs. Keep in mind that if you take that route and you want to finance your home later on down the road, you will need to pay appraisal fees, discount points and origination fees as both the buyer AND the seller.
However, in many cases, pulling cash out of your property later will most likely be viewed as a refinance and therefore may carry a higher interest rate, higher costs and fees, yet provide you with a lower loan-to-value ratio loan.
The Bottom Line for Buying Homes with Cash
Paying with cold, hard cash means you won't need to pay a mortgage on your home every month and in this economy, that extra security factor is huge.
Buying your home with cash could also make your prospective home cheaper.
Sellers may be more willing to help you out and lower the price if they know you don't have to jump through hoops to meet eligibility requirements to secure a loan. Paying in cash also cuts down on administrative fees and paperwork, according to this Wall Street Journal article.
Paying in cash has many advantages, but there is one prominent drawback.
If you need to get your hands on some quick cash to cover something unexpected—a death in the family, an illness, your child's college tuition, etc.—you will only be able to get it out of your home by selling or borrowing against the property.
Retirees, for example, may find it difficult to obtain a second mortgage or even a home equity loan because they have no secure source of stable income.
According to the article, Ginita Wall, a San Diego-based certified public account and CFP, says homeowners who do decide to pay cash for their homes should immediately open a home-equity line of credit to ensure money is there and available to them when they need it.
Many people believe mortgage interest payments will cut your taxes dollar-for-dollar—but that is, unfortunately, not the case.
Many people think the tax deduction will make it all worth their while, but the tax deduction is not nearly as big as people think.
To help you figure out how big a benefit taking out a mortgage may mean for you, the article provided a link to a tax-deduction calculator that can help you quantify the tax benefits of buying a home.