Christmas Shopping for Real Estate Lovers
Posted:
Christmas is only two days away. Have you finished your holiday shopping?
If you're anything like me, you've still got a ways to go until you've crossed everything off your list. But, hey, sometimes leaving things down to the wire gives us a much needed adrenaline boost.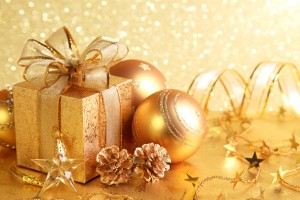 What If you're shopping for a Real Estate Lover?
Chances are you probably won't be able to buy them a house, so what do you get someone who loves fantasizing about buying their perfect home or decorating an interior that would make Martha Stewart proud?
We put together a list from our friends at PropertyObserver.com.
You can't go wrong with a book. We know what you're thinking—there are all of these cool technological little gadgets out there—why are you telling me to get a book? Books are timeless and when selected with care, they make for a great and thoughtful gift.
Here are some favorite titles that will make shopping for a real estate lover a lot easier:
Fashion House by Megan Hess. This breathtaking book includes fantastic illustrations from Hess (who is famously known for the Sex and the City covers) of interiors. She covers fashion homes like Versace and she also captivates readers with feelings of Bohemia and converted warehouse styles.
Multitudes by HASSELL shows the reader awe-inspiring photographs through time. Seeing landmarks, from around the world, in Multitudes will make you suddenly look around and wonder who designed the amazing building you're standing in and why.
Regency House Styles by Trevor Yorke is a great stocking stuffer. It has hand-drawn illustrations, beautiful depictions of different British properties and home-designer inspiration galore.
Gift cards don't necessarily have to be considered a cop-out. I personally love getting gift cards for the holidays. IKEA is one of the greatest stores ever, hands down and the only time I make it a point to drive the two hours it takes me to get there is when I have a gift card to use. Speaking of IKEA, the real estate aficionado in your life would LOVE a gift card. Other great buys include:
1.     Masters
2.     Bunnings
3.     West Elm
And IKEA again, just for good measure in case you missed it!
Follow the Technology Trend With An Online Subscription To:
For this one, it may be best to ask your loved one for their online preference so you know they're getting exactly what they wanted and you're not wasting your hard earned money.
Hodgepodge Ideas: Shopping for a Real Estate Lover
Monopoly may seem a little farfetched for a Christmas gift, but it's a thoughtful gift for an investor or someone who likes investing. I mean, who doesn't love playing Monopoly?
A Ticket to One of the Numbers of a Property Raffle from across the country. Just make sure it complies with the rules!
We hope these ideas helped make your holiday a little less hectic. Comment and let us know if you have any other suggestions for real estate lovers during the Holidays!