Estero Wants to Become A More Walkable Community
Posted:
With 1,000 acres of vacant commercial land, the Village of Estero has the chance to transform itself into a walkable community with public green spaces, this Fort Myers News-Press article says.
"We have created an environment in Southwest Florida where driving is the easy choice," said Stacy Revay, a Collier County planning project manager. "Look at all the parking we have. It's like a land of asphalt. Sure, one day of the year the Walmart parking lot is packed. But on most days, it's empty.
And she's right. It is.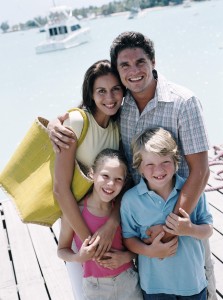 "So how do we utilize the buses we currently have and create a rapid bus system? The buses have to be timed accordingly because until that happens people won't take it."
Revay was one of several Southwest Florida community leaders who discussed the south Lee County community's future at an "All Eyes on Estero" forum at Florida Gulf Coast University.
Estero leaders are meeting with landowners to make sure their future developments are compatible with residents' needs. Estero residents such as Nancy Berkinshaw-Cohen want more green spaces and more opportunities to walk to shops and restaurants.
And Ed McMahon, an Urban Land Institute senior fellow from Washington, D.C. agrees:
He argued that one's ZIP code — proximity to parks and green spaces — has a greater impact on health than one's genetic code.
"Walking can be a miracle drug," McMahon said. "For years in Florida we spent millions for golf courses and millions to maintain them, but all along people wanted biking trails and walking trails.
More residents would walk to nearby shopping centers if they didn't have to cross the hazardous six-lanes of U.S. 41.
Berkinshaw-Cohen lives on U.S. 41 across from Coconut Point and instead of walking across the six-lane, heavily congested road, she drives.
"U.S. 41 is so daunting to cross," Berkinshaw-Cohen said. "I don't know how you can solve that."
They could build a pedestrian bridge, but the chances of that happening are slim since the lanes are so large.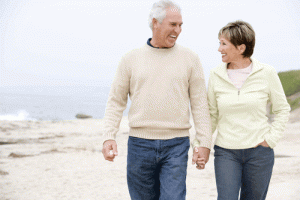 Revay and Joe McHarris, a member of the Estero Design Review Committee, believe Lee County's land development code must change.
"Our land development code includes parking requirements for the busiest day of the year, which is ridiculous," McHarris said. "Land density in Lee County is considered to be a very negative word in our land development code. That has to change."
Two new Estero developments — Villa Palmeras and Estero Place — on Three Oaks Parkway near Corkscrew Road have tried to adhere to consumer demand for more biking and walking options. Michael Greenberg — the Southwest Florida regional president for Neal Communities, the company building Villa Palmeras and Estero Place — said the developments are selling fast.
"Our No. 1 request from residents is walking and bicycling," Greenberg said.
And we're not surprised. Are you?