Homes May Be Cheap but Repairs are Up
Posted:
Homes May Be Cheap but Repairs are Up
In a recent survey from RealtyTrac , 71% of US single-family homes were built before 1990. In some states, particularly in the Northeast, pre-1990 houses make up 80% of recent sales. This is mainly due to the new home drought that we've experienced over the last five years. Home building all but came to a halt and it's been slow to restart in major metropolitan areas. The developers have remained a little wary as to the market so new home developments have not had a huge push that they did just five or six years ago. New home construction this year is still 40% below normal long-term levels according to a chief economist at Trulia. Builders have focused on multi family homes but this is left individual buyers not having access to all the new single-family homes coming onto the market.
Read more:  Quick foreclosures may spur on recovery as housing prices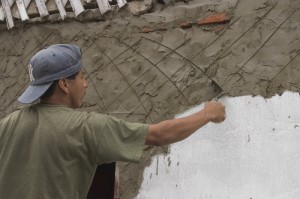 Because of all these older homes still out there they might be biased at a cheaper price but that price comes at its own cost. These older homes are in dire need of repair, sometimes multiple repairs such as a complete reworking of the plumbing with the wiring, roofing or foundation issues, siding or insulation. These can cost thousands of dollars and many homebuyers would rather put more money up front into the purchase of a new home and buy a cheaper home, putting their own money into repairs over time.
However, according to several real estate agents, many homebuyers have to scratch a new home off their list when they search for their first home because of the amount of initial costs. To some homebuyers, buying low and then defeating the money over time and making repairs makes more financial sense in taking out a large amount in the hopes that they can make the payment each month.
Many buyers feel that older homes have charm and vintage appeal that some of the newer homes just can't compete with. According to the survey the average pre-1990 home recently sold for 9% less than a newer one in the same market. In several major areas throughout the Midwest, there are big supplies of older homes and these homes cost less than half of what newer ones can fetch.
Read more: Is Green the New Black?
Newer homes built within the last 2 to 5 years have a trend of postage stamp lots. Many of the homes that were built 15 years ago or older seem to have larger lots with better square footage layouts. Many developers are trying to put as many homes on the line as possible but to some buyers, backyards and square footage of the law that simply don't matter; they just want a newer home with newer upgrades throughout interior wise.
So what are you looking for? There are many new subdivisions throughout Estero but also several vintage homes that have great appeal and charm. Feel free to browse to the current listings of new and resale homes on our website.