The Housing Bubble: A History Lesson
Posted:
According to an Opinion article in the New York Times, another housing bubble could be on the horizon.
The Obama Administration called on the Dodd-Frank Act, one of the strictest financial measures since the Great Depression, to remedy the 2007-08 housing crisis, but according to the article, it won't prevent another crisis.
Housing bubbles are measured by comparing current prices to a reliable index of housing prices.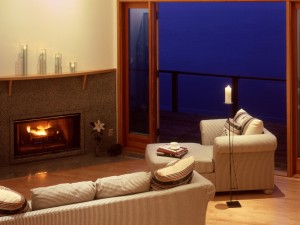 The United States Bureau of Labor Statistics has been keeping track of the costs of renting a place to live since 1983. Its index shows a regular rise of about 3 percent a year over this 30-year stretch. Rentals should track the inflation rate and home prices should do the same. If prices climb significantly above the rental rate, families would likely begin to rent, not buy.
A housing bubble has the potential of forming when housing prices deviate substantially from rental prices.
The Infamous Housing Bubble throughout the Years
In 1992, Congress adopted what were called "affordable housing" goals for Fannie Mae and Freddie Mac. The goals required Fannie and Freddie to buy an expanding allotment of mortgages made to borrowers who were at or below the median income where they lived.
To make mortgages affordable for low-income borrowers, Fannie and Freddie reduced the down payments on mortgages they would take on. By 1994, Fannie was accepting down payments of 3 percent and by 2000; they were accepting mortgages with zero-down payments.
Zero-down payments! Just take a minute to let that sink in.
These lenient standards were intended to help low-income and minority borrowers afford new homes, but unfortunately they could not be confined to those buyers. Even buyers who could afford down payments of 10 to 20 percent were attracted to mortgages with 3 percent or zero down. And who could blame them? By 2006, the National Association of Realtors reported that 45 percent of first-time buyers put down no money at all.
That's almost 50 percent of people who did not put down any money!
As a result, more people decided to buy instead of rent. Why rent a home when you could buy for a much cheaper price? Remember that a housing bubble has the potential of forming when housing prices deviate substantially from rental prices.
The Fix—or at Least We Hope So
Thankfully, it appears that the Fed has solved those problems.
Now, new mortgage rules require borrowers to have a debt-to-income ratio below 43% to make sure they aren't taking on more homes than they can afford.
Could There be Trouble in Paradise?
The article says that between 2011 and the third quarter of last year, housing prices grew by 5.83 percent, exceeding the increase in the 2 percent rental costs. This is the author's reason for the next housing bubble. Home prices and rental costs do differ significantly, but we hope that the new mortgage rules and recovering economy will be enough to keep us above water.
Remember that this is from an opinion article. Opinions are not facts and we are not saying that a new housing bubble is forming. We are only expressing someone else's opinion.
We will keep you updated as we learn more about the state of the market in 2014.