Lee County Moves to Get Healthy. Will You Join the Movement?
Posted:
Heart disease, cancer, stroke and diabetes are the most common, costly, and deadly diseases plaguing the U.S. and straining the health care system, the Fort Myers News-Press says.
Southwest Florida is Taking a Stand on Health
Through The Healthy Lee project, an initiative involving local business leaders, community members can learn what to do locally and at home to lead a better, more productive lifestyle. The website features nutrition and exercise information, details on smoking cessation programs, special events, health fairs and more.
"We are fortunate to have some of the best health care in the world available right here in our own backyard. However, the American health care system is built on treatment rather than prevention," says Jim Nathan, president of Lee Memorial Health System. "This model of health care delivery is changing, and so must we."
In 2007, to help with that change, 38 community leaders representing business, social services, education, government, clergy, medicine were convened by Lee Memorial Health System's board of directors, according to the News-Press article, to assess the community's health needs over the next decade.
This initiative became known as Community Health Visioning 2017. And together with more than 4,000 residents, they focused on identifying needs, tackling obstacles and improving health care.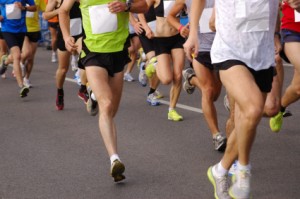 Eight priorities came out of the initial gathering, with mental health services topping the list. And as a result, these things happened:
The creation of the Bob Janes Triage Center, a mental illness and substance abuse jail diversion program; construction of Park Royal, a 76-bed psychiatric hospital; addition of the Senior Behavioral Center at Lee Memorial Hospital; and the expansion of Jennings Behavioral Health.
These accomplishments equated to more than 350 behavioral health and substance abuse treatment beds, as well as intervention services for the community, according to the article.
In 2011, the Health Visioning Steering Committee realized a significant increase in obesity was contributing to major health problems in Lee County. So they shifted their focus to healthier lifestyles and changed the name to Healthy Lee.
Evaluating Progress
"The Healthy Lee movement was created to empower and inspire the people of Lee County regarding healthy lifestyle choices through education and action," says Sally Jackson, system director of Government and Community Relations for Lee Memorial Health System. "It's a great resource, but they can also use it to post their own events and information. It's for the community. It's their website."
PRC, a national health needs consulting firm, performs an assessment survey every three years, which guides the Healthy Lee focus.
"2014 is a survey year. When we get the new survey data in June we will be able to see how Lee County is progressing and how we compare to other states and the nation," Jackson says.
"We score well against other areas of Florida and the U.S. for clinical interventions, but where Lee County ranks poorly is in our behavioral areas — physical activity, obesity and smoking — and it directly affects our health outcomes. Bad habits are making Lee unhealthy," says Robbie Roepstorff, president of Edison National Bank.
Getting Access for Those Without Insurance 
Among adults age 18 to 64, one-fifth reports having no insurance for health care expenses.
To open access, Lee Memorial Health System and its community partners are making efforts to provide care in nontraditional ways.
"We have to involve the community through churches, social services and schools. If we don't engage community organizations, we will miss connecting with half the population," Jackson says.