Money Trends of 2014
Posted:
The New Year always brings us many new and exciting trends. In 2014, according to Zillow, we will see the wallet go out of style and full-blown retirement become a thing of the past. Read more to see what you need to know about your money in 2014.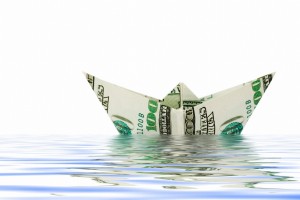 In: Mobile payments
Out: Wallets
Managing your money on your smartphone or mobile device is slowly, but steadily becoming the norm as our society becomes more and more connected.
When I woke up this morning, I paid my phone bill, my car bill and took a picture of a check with my smartphone to deposit it into my bank account—All before leaving the house at 8:15 a.m.
Worldwide mobile payment transactions (expected to total $235.4 billion this year) which is up 44 percent from 2012, are projected to jump to $325 billion in 2014, according to the tracking firm Gartner.
An app that lets you send, receive and request money is even on the rise. The person-to-person payment service, Popmoney allows users to send, receive or request money from anyone they know or owe money to — from family and friends to landlords.
In: Freelancing
Out: Working Full-time
A staggering one-third of Americans are freelancers, contractors and consultants at this very moment. And according to this article, the trend is here to stay as employers continue to seek out ways to save money/avoid paying benefits, this trend of hiring experts, who are usually recruited, filtered and screened via social media, is here to stay.
As a matter of fact, according to some estimates, the number of part-time workers, which has been steadily rising since 2009, could exceed the number of full-time employees in possibly just five years.
In: Small mortgage lenders
Out: Big banks
Big banks have been pulling back from the mortgage business and smaller players, which now hold a colossal 60 percent market share of the U.S. origination market, will continue to pick up bigger slices of the business pie in 2014. This change in mortgage lending will likely result in growing competition among small companies, larger mortgage players and regional banks.
However, it could mean more flexibility, better customer service and a speedier process when it comes to closing loans. It's never a bad idea to do your own research by reading the rating of and reviews for your local mortgage professionals to ensure that you're working with someone who can get the job done.
In: Semi-retirement
Out: Retirement
A growing number of older Americans are seeking out and holding down part-time jobs due to the lack of a secure pension or forced early retirement. Many of these workers are more interested in financial peace of mind than accumulating as much money as possible, according to AIG's Retirement Re-Set Study.
According to a recent study by the University of Michigan Retirement Research Center, the proportion of partially retired workers has risen from 0 to 15 percent for 60-to 62-year-olds and is over 20 percent for 65-to 67-year-olds, up from 5 percent to 10 percent in 1960.
In: 'Living in place'
Out: 'Aging in place'
Times are a changing. Baby boomers want to be active. They don't want to be trapped inside knitting sweaters. They're taking in culture and arts, seeking out new health and wellness activities and ultimately enjoying life on their terms.
The remodeling trend is expected to continue into 2014, particularly because the oldest baby boomers want to stay where they are rather than move as part of their retirement.