Is Paying for Homes in Cash the New Normal?
Posted:
Sales of vacation homes rose 10.1% in 2012 to 553,000 properties, according to the National Association of Realtors' investment- and vacation-home buyers survey.
And according to this article from Investors.com, cash sales are on the rise as buyers are looking to get more bang for their buck.
Low interest rates and the right deal can be a big draw. And with lending and down-payment requirements still notably tight for second single-family homes and condos, dinero seems to be the way to go.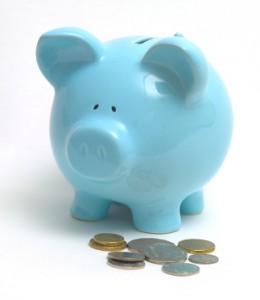 We recently wrote an article on cash sales heating up in southwest Florida. Check it out here.
Experts think the surge in buying vacation homes with cold, hard cash should be credited to the improving job market and economy, but it could also mean that buyers don't want to risk losing a solid deal.
"A lot of buyers, who were sitting on the sidelines, decided last year was probably a good time to take advantage of buying a vacation home," Paul Bishop, the National Association of Realtor's vice president of research said. "They were feeling pretty good about their own financial situation, given the growth in the market and in the economy."
What's Interesting is that Money Sales are On the Rise Everywhere and Not Just in Vacation Home Sales
Buyers don't want to sit on the sidelines anymore. They don't care if the home is on some private beach in Florida. They're willing to take advantage of low interest rates and pay cash for their everyday homes too.
Realty Trac's data aggregator began tracking cash-buying statistics nearly three years ago.
According to this article from Inman, the proportion of all-cash home sales has doubled since May, making up 42 percent of all deals done in November, the largest proportion of cash sales the data aggregator has seen thus far.
Despite the raw numbers, the data does not indicate more investors, according to RealtyTrac Vice President Daren Blomquist. It does show that rising home prices and mortgage rates have diminished the number of buyers who are using a loan to buy their home.
Is Buying Without a Loan the New Normal?
The number of homes purchased with a loan has dropped steadily each month since May, when rates began to rack up. Mortgaged home sales totaled 360,227 in May, declining in June (338,650), July (317,002), August (288,094), September (250,026), October (225,076) and November (135,154).
And yesterday, the National Association of Realtors reported that all-cash deals made up 32 percent of existing-home sales, up from 31 percent in October.
This means good things for the 2014 market and hopefully the trend will continue well into the New Year.