Pets Are Taking Over Home Design
Posted:
Architects are considering their furry friends as they build new homes for their clients. Some home owners are looking to maximize yard space for their pets to run around in, build a custom-built washing station with heated stone floors and implement a system of internal doors to keep everyone in their area, according to the Wall Street Journal.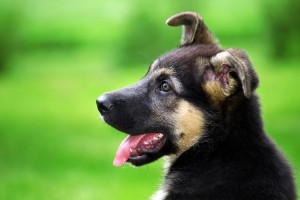 That's what Mario Greco was looking for when he built his 6,600 square foot Chicago home.
"Pretty much any time a design issue came up it was, 'How is it going to work with the dogs?'" Says architect Chris Walsh, who consulted his dog-groomer brother-in-law for advice on how to best satisfy his two Bernese mountain dogs, a shepherd mix, a Shih Tzu and a Pomeranian.
Mr. Greco, a real-estate broker, says he spent about $3 million building his pet friendly house.
Pets Relax in Luxury Spas and Other Amenities 
Other home owners want pet spas, grooming stations and lounge areas with pet-sized furniture in their home.
Other design-conscious pet owners are looking to integrate their pet regalia into their homes in a more creative way by replacing carpeted scratching posts and chain-link dog kennels with built-ins and cabinetry designed to mix in with the rest of the home.
Designer Melanie Charlton is working on a New York townhouse for a client with two small dogs that features a "doggy eating and dressing station." The room will hold the dogs' coats, booties, leashes and other outdoor apparel in cabinets, and also offer a changing-table-height surface for their owner to dress them. Next to a beauty salon for humans, there will be a dog-size equivalent where the pets can be pampered.
Ms. Charlton says both spaces cost about $45,000. "Over the past five years we've really seen a jump in the level of cabinetry in certain rooms that the dogs live in," she adds.
Fact: More People Are Owning Pets Now Than Ever Before
Americans are delaying getting married and having children until later in life, pushing pet-ownership to an all-time high. In the U.S., 68% of households, or 82.5 million, included at least one pet in 2012, according to the American Pet Products Association, up from 62%, or 72.9 million, in 2010. Spending is hitting highs as well. In 2012, $53.33 billion was spent on pets, up from $41.2 million five years prior.
The Trend that Started About 10 Years Ago
Darin Schoolmeester, an architect who designs multi-family buildings, says the trend started about ten years ago.
It's just now gaining momentum.
"It wasn't that long ago where pets were considered a nuisance in a multifamily building or not even allowed in some cases," Schoolmeester says. People "in their 20s and 30s right now are less likely to have a family and more likely to have a pet."
And I can tell you from experience that is true
Just look at these little fur babies:
Do Non-Pet Owners Want a Pet-friendly Home?
Designing your pet-friendly home with aesthetics in mind may not be enough to convince non-pet owners to buy your home when you're ready to sell, but home owners have no regrets.
Mr. Greco acknowledges that upgrades like putting the dog-washing area in place of a guest bedroom could harm his home's resale value. "I completely ignored all the advice I give to my clients and said, 'You know what, screw it. We're only going to do this once.'"
How to Keep your Home Pet-friendly Without Costly Renovations
Renovations can be very expensive and not everyone has the luxury of turning parts of their home into a haven for their pets. Here are 9 tips from HGTV on how to keep your home pet-friendly the old fashioned way.