The Proposed Future of Estero
Posted:
The Estero Community Planning Panel met Monday night to formally discuss how the village of Estero should look in the days, months and years to come.
The county says Estero's last plan came out in 2002. And this time, leaders want more multi-use areas—which would include businesses, housing and entertainment—according to this NBC-2 article.
The final draft of the Estero Community Plan outlines the vision Estero leaders see for the area in the coming years, including making the community of Estero more walkable, i.e. more public trails, better pedestrian lighting and more street furniture and street signs.
"When I'm in the Naples area, I see a lot of bikers, see a lot of people getting out. They're walking, jogging, exercising—I don't see it as much here in Estero," said David Brink, who works in Estero.
Village leaders also want to go green where possible, the article says.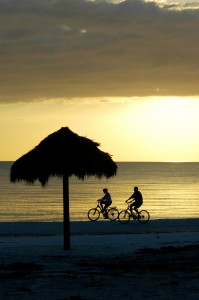 The plan includes several environmentally friendly goals, like promoting low-impact designs, and using sustainable energy and water.
Officials would also like to redevelop both commercial and residential areas because they don't think they're being used enough.
One member of the Estero Community Planning Panel says there is currently 1,000 acres of open commercial space—but it's going fast.
That's part of the reason people say the community needs a plan in place now, before everything gets built up.
"I think the people want a development in a way that's fair and equitable for everyone, for environmentalists and businesses," said Greg Toth, of the Estero Community Planning Panel.
Leaders also want to make sure they're allocating land that can be used to further develop the areas around the airport and FGCU.
A planner for the county said all the upgrades being discussed would happen over the course of about 20 years.
As always, we'll update you when we know more.