Selling Homes to Seniors: What you Need to Know
Posted:
Many senior citizens flock to Southwest Florida to retire—and who could blame them?
It's beautiful, always warm and there's never a shortage of things to do.
But how can agents make the home buying and selling process easier for their older clients?
Selling your home and moving to a smaller, more cramped location is an emotional process for most people—especially seniors.
And one of the most crucial things an agent can do, according to SunriseSeniorLiving.com, is empathize with their older buyers and keep the lines of communication open at all times.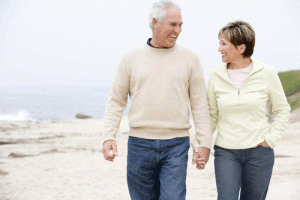 How you Can Make the Process Easier
Before beginning the home buying or selling process, sit down and lay out not only the various aspects involved in selling the property, but also an estimated timeline of events as well as a cost sheet. They will appreciate that and be more likely to recommend you in the future.
During the earliest stages of the sale, it's a good idea to determine a schedule for preparing and showing the house, and settling on an asking price. The adult selling his or her home understands they will need to leave while potential buyers size up their property, but having a regular schedule when showings can take place will make the process a lot easier for everyone involved.
Be realistic with older homeowners about the expected price range for their home. If the initial dollar amount is much higher than the predicted selling range, let them know ahead of time so that there are no unfulfilled expectations, SunriseSeniorLiving says.
Keep the Lines of Communication Open
While doing the above, it's also important to keep the lines of communication open. Your older clients will probably have a lot of questions. Be patient with them and let them know they're not bothering you with their queries.
Also, help them understand that they will more than likely be downgrading to smaller digs. This means they must do some spring-cleaning—whether its spring or not.
They can keep their sentimental belongings, but encourage them to have a yard sale or donate unwanted items—like clothing—to local charities. It's a great way to get rid of things they don't need—but it can also help them raise money for trinkets to fill their new home.