Walmart Likely Coming to Estero, but Not Without Concerns
Posted:
A new Walmart is coming to Estero, but not without a few concessions. The retailer is changing everything, including the shape and size of the building. But people near the site of the future super-store still have their doubts, says NBC-2.
"I think this has been the most vetted project that I have ever worked on," said Jack Lienesch, director of the Estero Planning Panel.
In fact, it's been a whopping six-year process. Walmart's initial project was for your typical big and boxy store. But the community nixed that idea.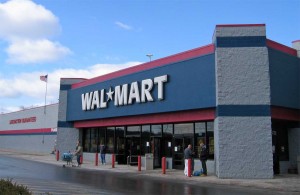 So on Monday night, the retail chain unveiled a new proposal to the Estero Planning Panel, the article says.
The store will go at the intersection of Estero Parkway and US-41. It will be smaller than most Walmart stores and it have a Mediterranean feel to go with the surrounding community.
"Compare this Walmart to the one that they have on Immokalee Road in Naples, there's a huge difference," said Lienesch.
But despite the compromise, some are still concerned. Estero resident Chris Smith says the building butts up to his neighborhood.
"The traffic congestion at the front of our property would just be intolerable," he said.
And traffic isn't the only concern. The store will be surrounded by other shops and restaurants and Smith worries what else might end up on the property to make the area more congested.
"We could have four fast food restaurants there," he said. You just never know.
Despite the concerns, plans for the project are moving forward and Lee County Commissioners are expected to sign off on it before the end of the year.
As always, we'll keep you up to date on the latest news in the Estero community. But before you go, let us know how you feel about a Walmart springing up in your neck of the woods in our comments section below.